In July, 2012, Peter, Leif, and I, Bill Gatesman, drove more than 1,000 miles to explore some of the natural wonders in Arizona and one in Colorado.  This is our travelogue.
After driving up into the high country, I wonder, where are Leif and Peter?  Oh, there they are.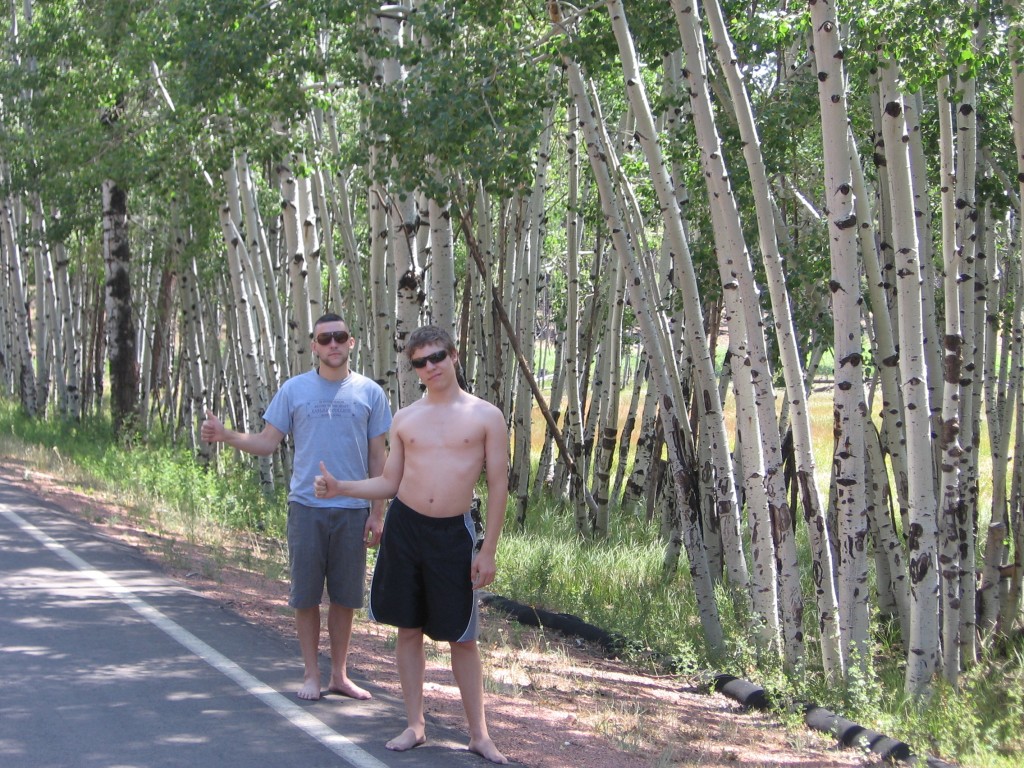 Up high and out of the dust of Pheonix.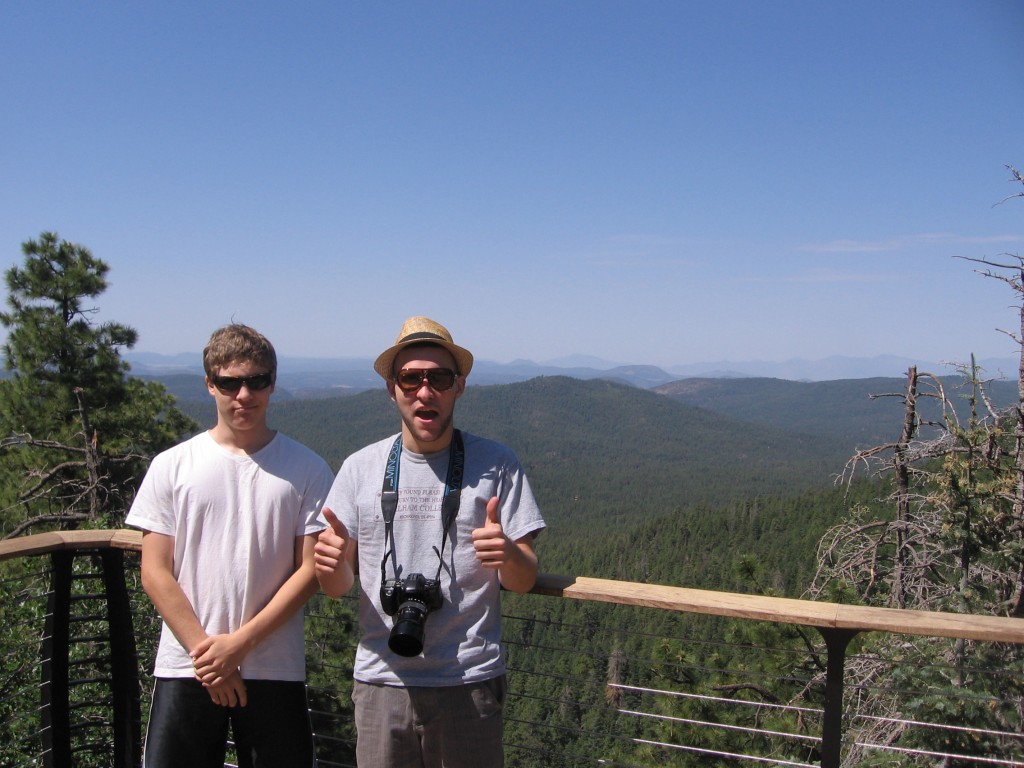 We crossed over the mountain and went back down into the desert to our first destination.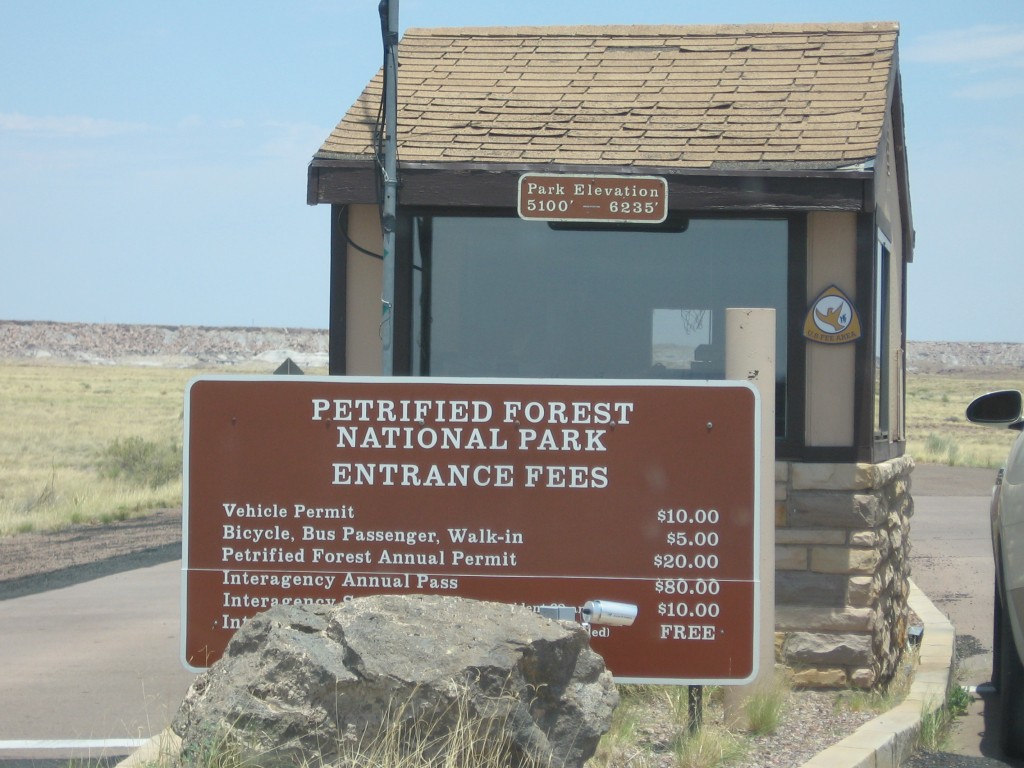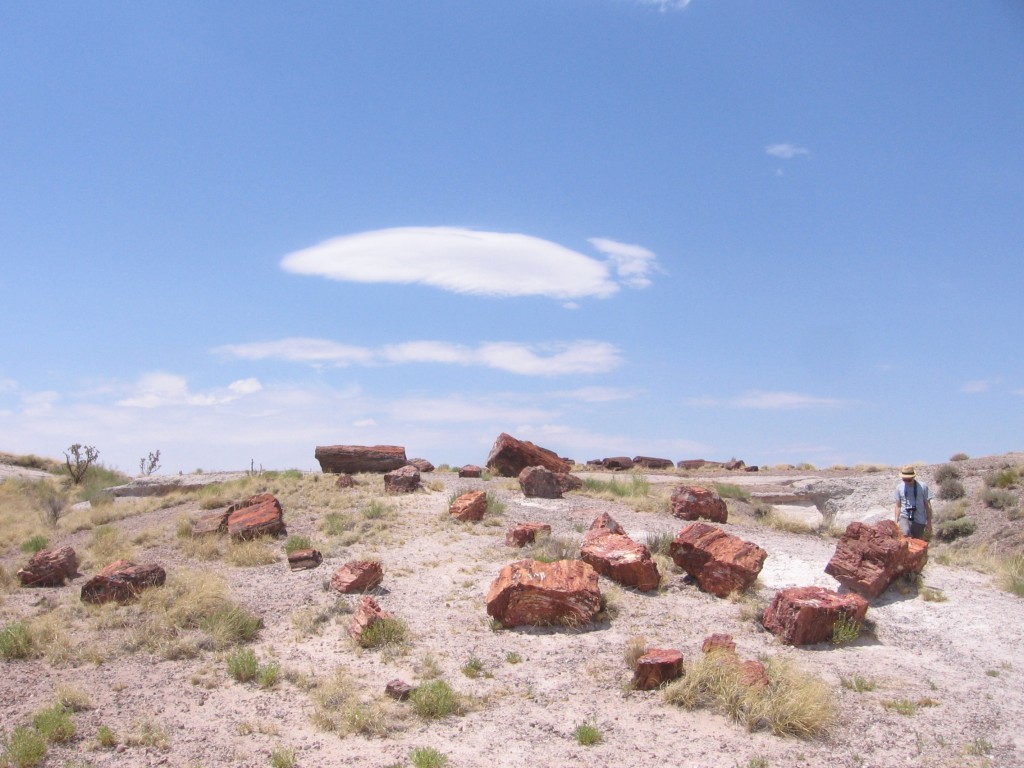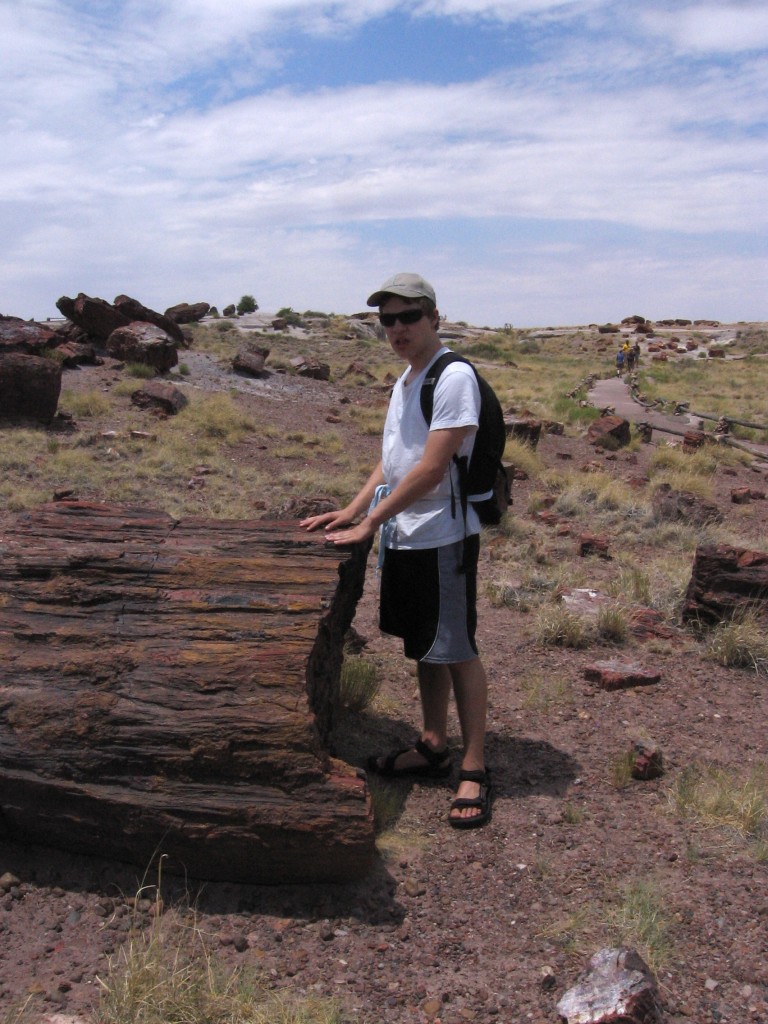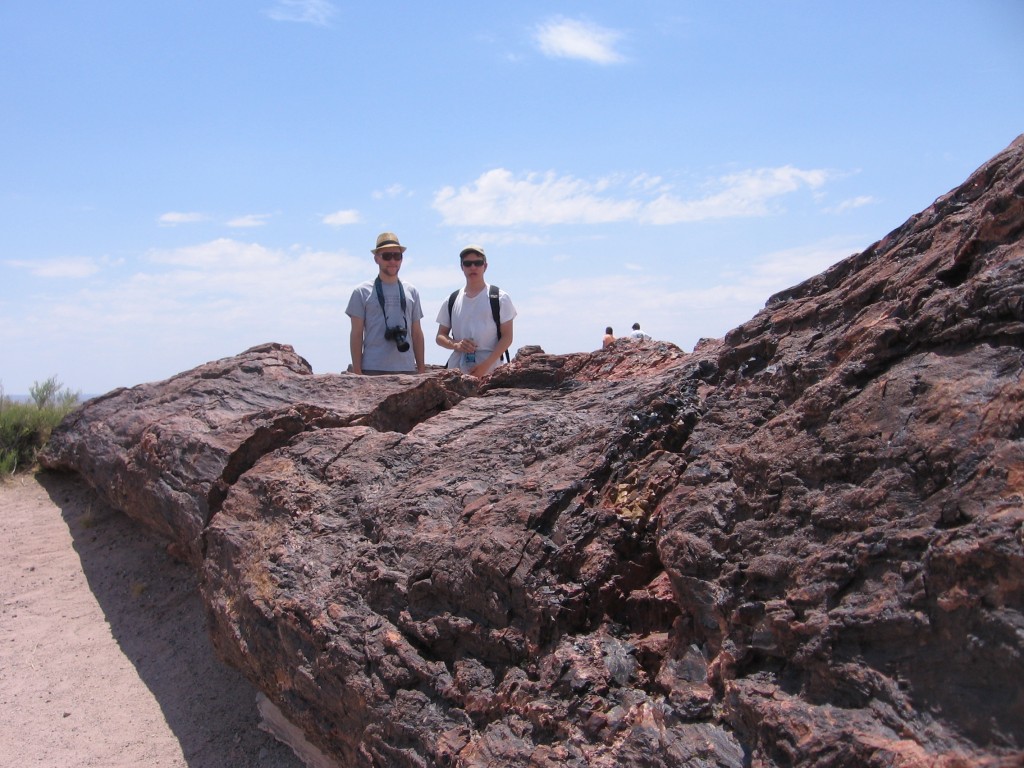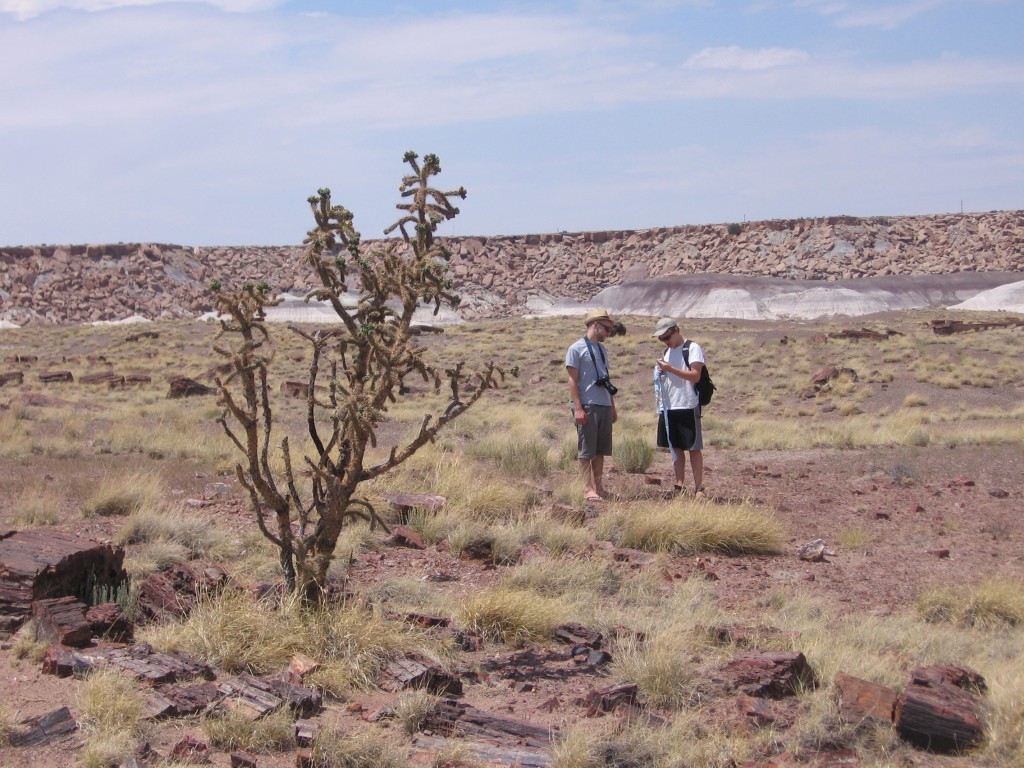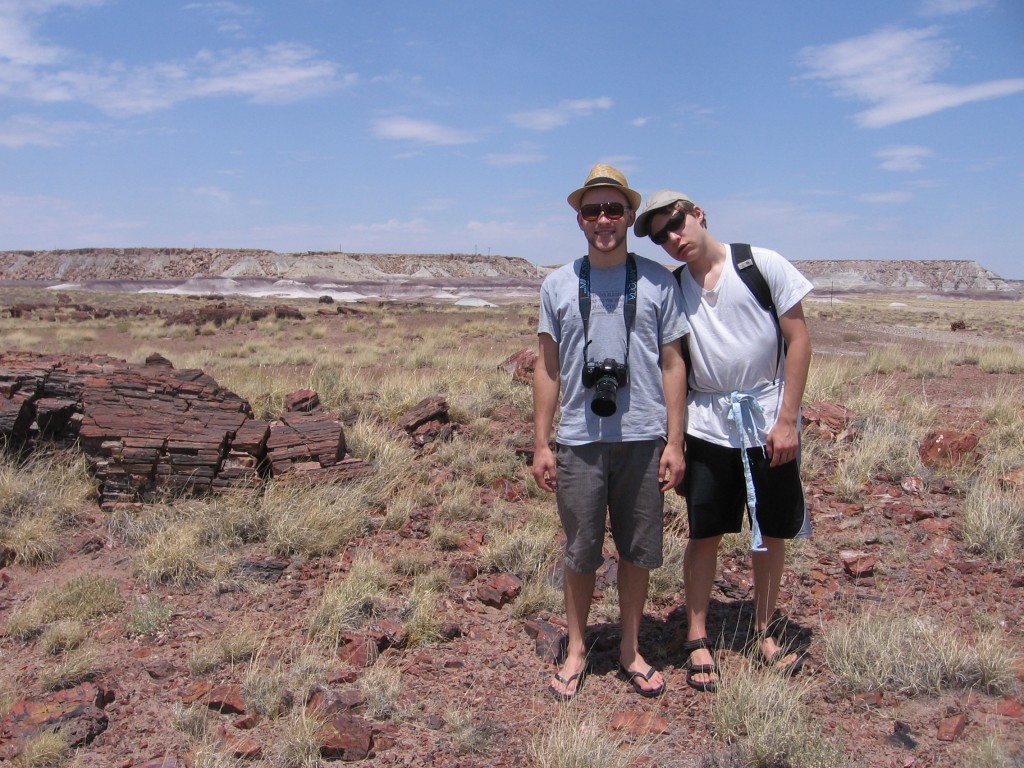 The Petrified Forest National Park includes the Painted Desert.  While the AAA guidebook advises that this is not much of a walking park and there are no pull-offs on the road to accommodate hikers, that did not stop us from parking at the side of the road to hike into the Painted desert.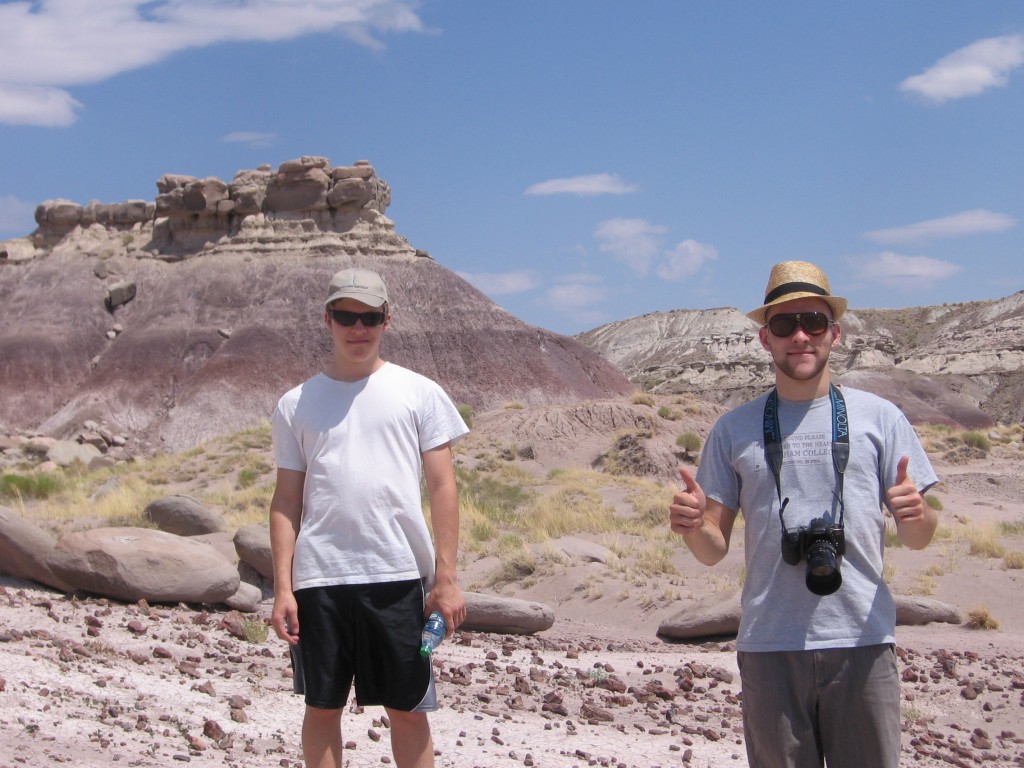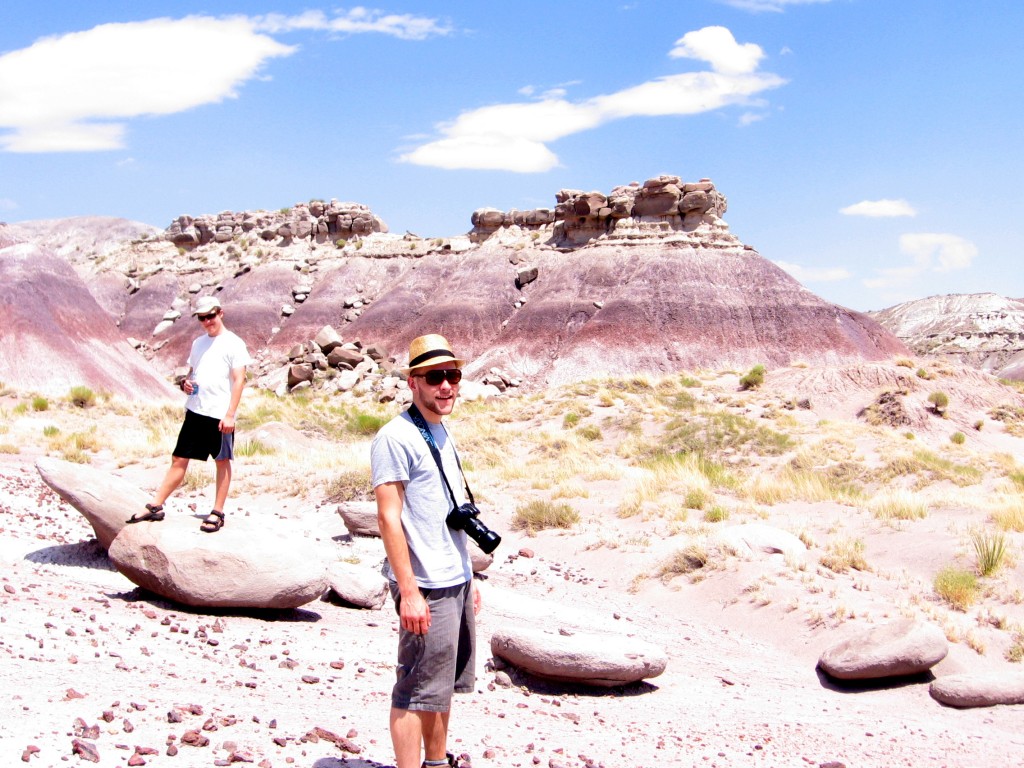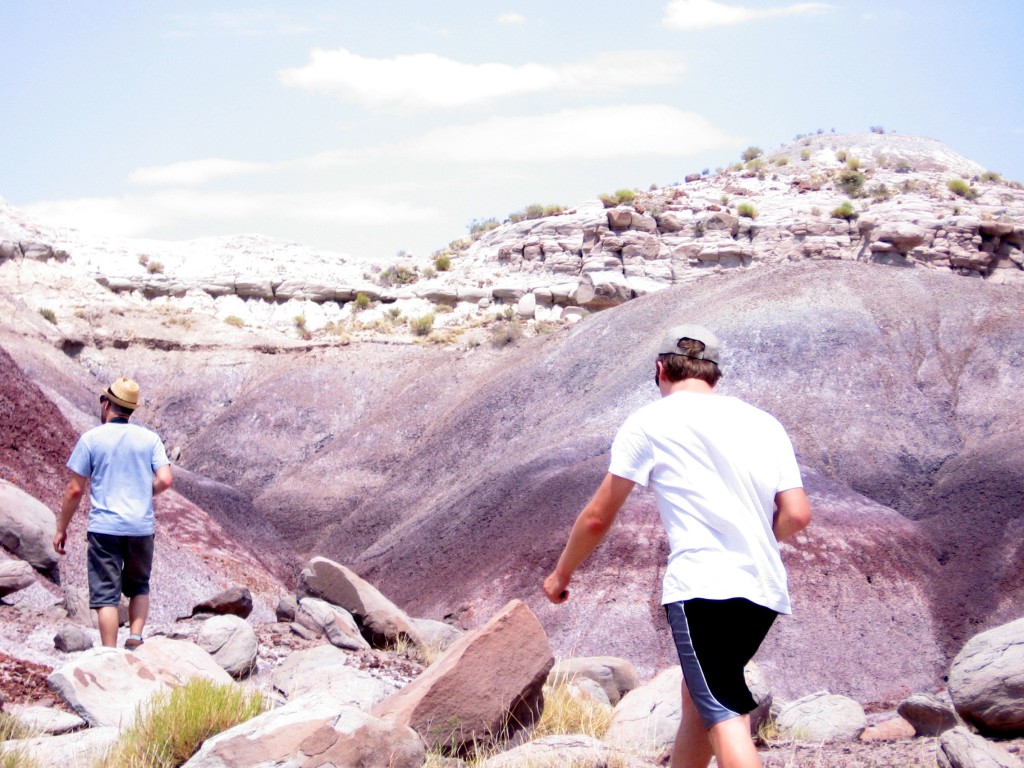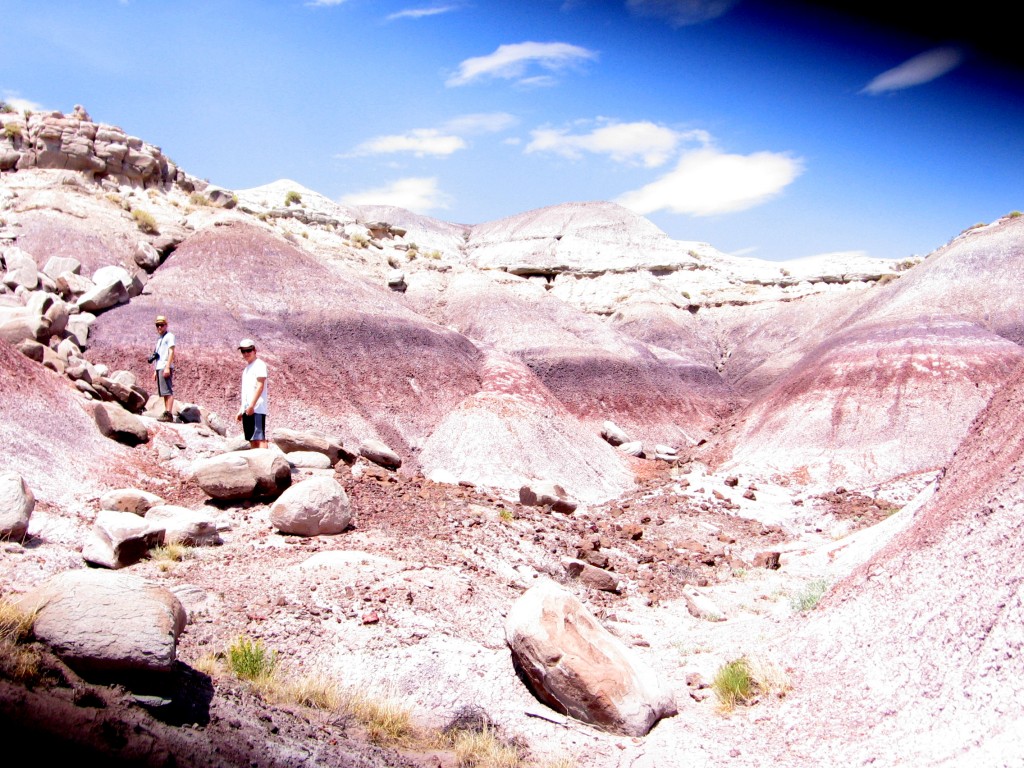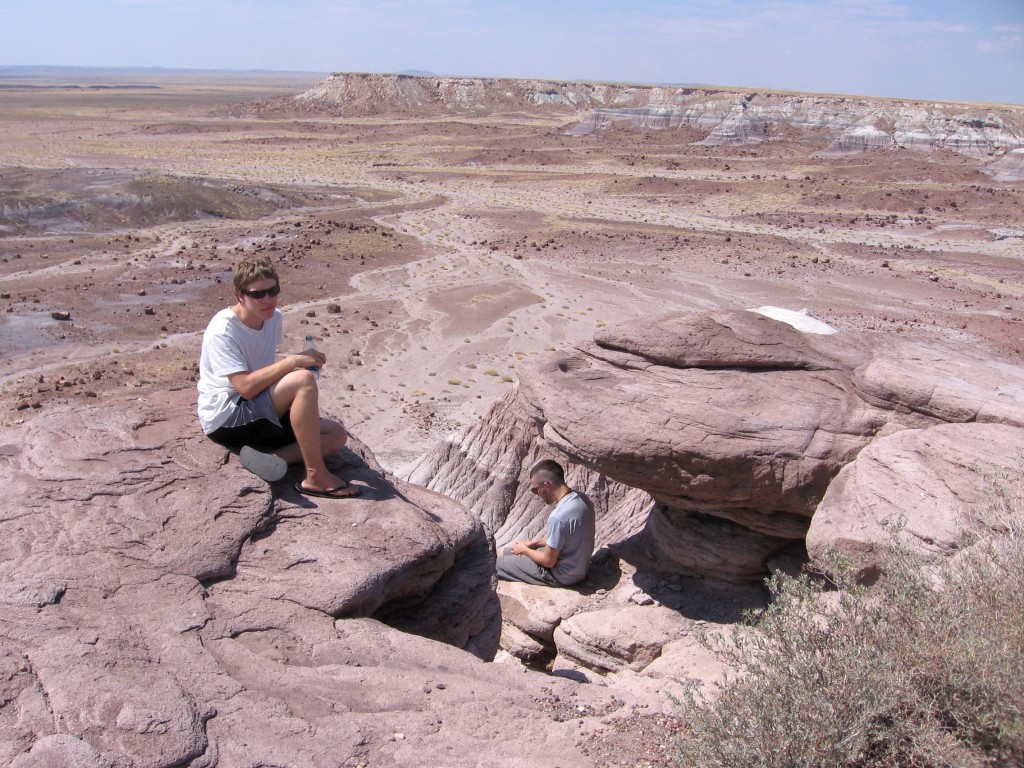 Then it was time to hit the road to our next destination.  What road, you ask?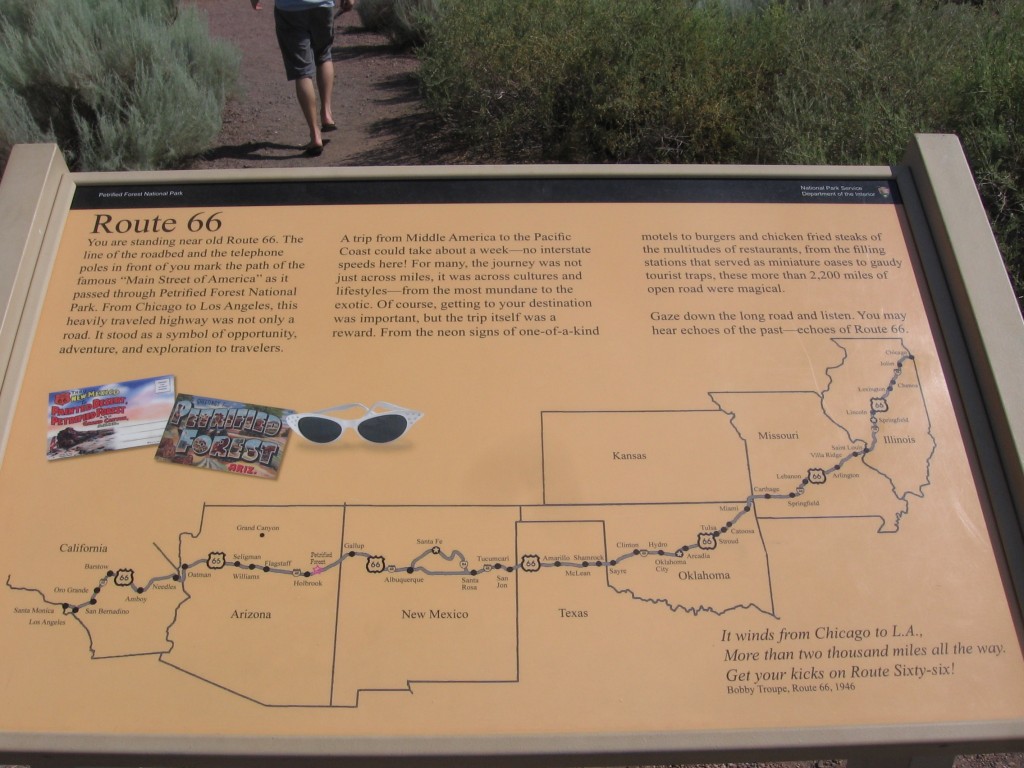 The road with the ready made photo opportunity.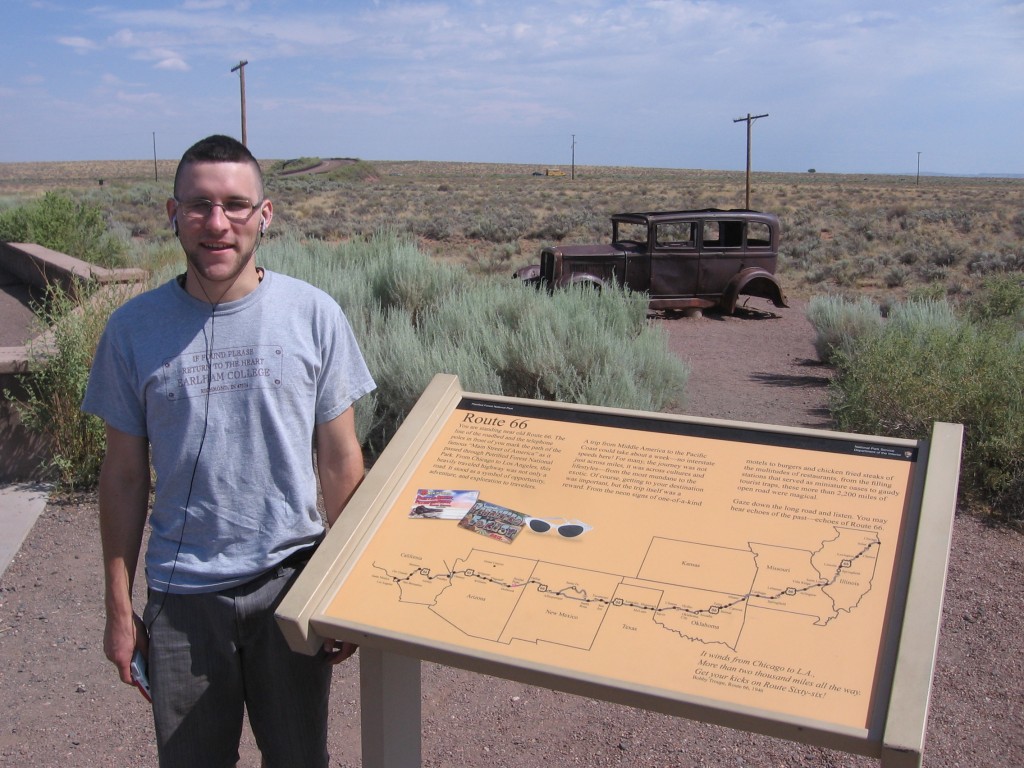 Our next destination was Canyon de Chelly. That visit is documented at Part 2 of this Travelogue.